26 January 2012 Source: www.stec-inc.com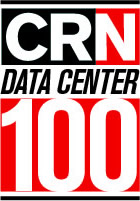 STEC, Inc. (Nasdaq:STEC), The SSD Company™, a leading global provider of solid-state drive (SSD) technologies and products, today announced it has been named to CRN's 2012 Data Center 100 list. This annual list recognizes technology vendors for powering, supporting and protecting today's data center services in an environmentally and economically friendly manner, while boosting efficiency and productivity.
STEC solid-state technologies and solutions are engineered to meet the high-performance, high-reliability needs of original equipment manufacturers (OEMs). With almost two decades of knowledge and experience in this field, STEC delivers the most comprehensive portfolio of SSDs for enterprise applications (including database indexing, online transaction processing, email exchanges, server virtualization, cloud computing and automated tiering, to name a few). STEC's enterprise SSDs are integrated into data centers as hard disk drive (HDD) replacements, designed into sophisticated storage arrays, and deployed in servers in order to enable fast access to data, application acceleration and optimized virtualization. By reducing power consumption, footprints, cooling costs, and the overall number of storage drives needed in a system, STEC enterprise SSDs reduce a data center's total cost of ownership (TCO). STEC designs the SSD controller and the SSD device, incorporating proprietary technologies that actively manage the flash media to extend the life of the drive's primary components.
"The 2012 Data Center 100 list recognizes vendors that, over the course of 2011, have shown a dedication to the innovation and advancement of today's data center services," said Kelley Damore, Vice President and Editorial Director for UBM Channel. "The recent upsurge in cloud computing has solution providers searching for new ways to ensure their clients maintain connectivity while mitigating costs and security threats. We congratulate each vendor on the 2012 Data Center 100 list for providing a significant growth opportunity for solution providers to build their business by offering cutting-edge products and services to customers."
Selected by CRN's editorial staff, the 2012 Data Center 100 list is featured in the January issue of CRN Magazine and will be featured online at www.crn.com.