Seagate awarded for it's innovative, environmentally friendly products
23 January 2012 Source: www.seagate.com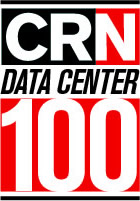 Seagate (NASDAQ:STX) has been named to CRN's 2012 Data Center 100 list, an annual recognition of technology providers, for delivering innovative, cost-effective and environmentally friendly products that boost data center efficiency and productivity.
"Seagate is pleased to be recognized for its leadership in the data center," said John Vossoughi, vice president of Americas and Global Channels at Seagate. "Data center and cloud computing is clearly an area where the channel, and its ability to innovate, will create opportunities for growth in the Americas region. We remain keenly focused on developing and delivering storage solutions that address the unique power, performance and security demands of data centers while providing the high quality that our customers demand.
"The cloud, in particular, presents new, compelling business opportunities for our channel partners," Vossoughi said. "We will be enabling these opportunities through enhancements to our Seagate Partner Program in 2012."
The Seagate Partner Program is designed to provide system builders and resellers with channel programs and tools to grow market share, increase profits and accelerate their time to market. The program focuses on providing national, regional and local solution integrators and value added resellers with the technical expertise and marketing resources needed to deliver Seagate storage to more customers.
Seagate is the global leader in business and mission-critical storage serving both the distribution and original equipment manufacturer channels with hard drive and solid state drive solutions supporting a broad range of customer configurations.
"The 2012 Data Center 100 list recognizes vendors that, over the course of 2011, have shown a dedication to the innovation and advancement of today's data center services," said Kelley Damore, vice president and editorial director for UBM Channel. "The recent upsurge in cloud computing has solution providers searching for new ways to ensure their clients maintain connectivity while mitigating costs and security threats. We congratulate each vendor on the 2012 Data Center 100 list for providing a significant growth opportunity for solution providers to build their business by offering cutting-edge products and services to customers."
Selected by CRN's editorial staff, the 2012 Data Center 100 list is featured in the January issue of CRN Magazine and will be featured online at www.crn.com .
Seagate's commitment to the environment
Seagate is committed to building hard drives to the highest quality and environmental standards. More than 70 percent of materials used in its storage products are recyclable, and all of its products are halogen-free* and comply with the rigorous REACH standard. REACH is the most far-reaching and comprehensive chemical-restriction law in the world.