Leading desktop virtualization solution recognized for top-notch user experience and client management
13 January 2012 Source: www.citrix.com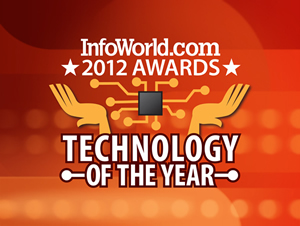 Citrix Systems today announced that Citrix XenDesktop® has been named a Technology of the Year by IDG's InfoWorld Test Center.
The annual awards are selected by InfoWorld editors and reviewers to identify the best and most innovative products on the IT landscape. Every product reviewed by the Test Center during the past year is a candidate for the awards, with final winners selected by InfoWorld's Test Center staff.
"From the smartphones in our pockets to the data centers and clouds that are delivering the applications that businesses depend on, the technology landscape is changing faster than ever. Drawn from the very best hardware, software, development tools, and cloud services we tested during 2011, our 2012 Technology of the Year Awards celebrate the products and services that are leading the way," said Doug Dineley, Executive Editor/Test Center, InfoWorld.
Citrix XenDesktop is a comprehensive desktop virtualization solution that delivers Windows applications and Windows desktops to any device, anytime, anywhere. Combined with Citrix Receiver, the award-winning universal software client, XenDesktop enables users to transition their distributed desktop computing to any PC, Mac, laptop, tablet or smartphone, enabling choice and flexibility. The InfoWorld Technology of the Year Awards have recognized XenDesktop for its compatibility with all major vendor hypervisors, as well as its scalability and high-definition end-user experience with Citrix HDX™ technology.
"It is exciting to see the latest version of XenDesktop recognized as a winner by the InfoWorld team," said John Fanelli, vice president of product marketing, Enterprise Desktops and Applications, Citrix. "XenDesktop is a market-leading solution, and with version 5.5, we've added major enhancements to personalization, user experience and consumer-device support. We are continuing to respond to our customers' needs and leading the way in desktop virtualization."