14 December 2011 Source: www.lsi.com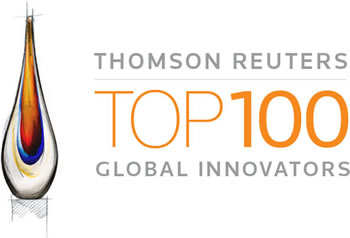 LSI Corporation (NYSE: LSI) today announced that it was named a Thomson Reuters 2011 Top 100 Global Innovator, recognizing its achievements as one of the world's most innovative companies. The program analyzes patent data and related metrics to scientifically identify the most influential companies worldwide based on the impact their innovations have had on the industry.
"Our customers rely on LSI to consistently deliver innovative solutions that help them contend with ever-increasing data growth and rapid technological change," said Abhi Talwalkar, LSI president and CEO. "Being named a Top 100 Global Innovator recognizes both our talented workforce and the depth of expertise LSI brings to solving the complex challenges facing datacenters, cloud computing and mobile networks."
The Thomson Reuters 2011 Top 100 Global Innovators program evaluates innovation performance at companies that invent on a significant scale, work on developments that are acknowledged as innovative by others around the world, and whose inventions are globally protected due to their importance.
"Innovation is a means of growth and prosperity for companies and nations struggling to overcome sluggish economies and achieve competitive advantage," said David Brown, president of the IP Solutions business of Thomson Reuters. "We salute the Thomson Reuters 2011 Top 100 Global Innovator companies and their leaders for the innovative spirit they foster and their commitment to protecting intellectual assets."